Image currently unavailable
---
---
A compendium for luxury living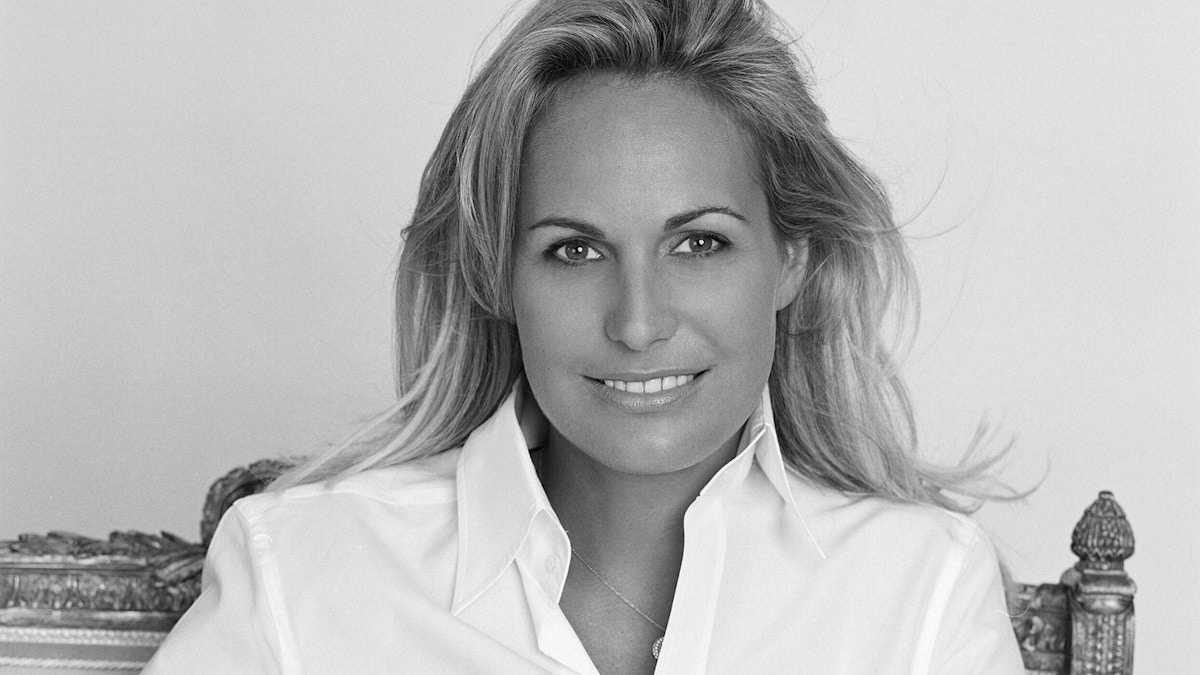 MEET THE TASTEMAKER
Podcast Ep 1: How Travel Shapes Design with Katharine Pooley
Explore the travel-inspired design world of one of the industry's most prolific globetrotters
Interior designer, winner of countless prestigious accolades (including 'British Interior Designer of the Decade' and 'Entrepreneur of the Year'), the philanthropist and LuxDeco 100 honouree, Katharine Pooley is a design powerhouse. She's also an intrepid traveller who has visited more than 150 countries throughout her lifetime.
From summiting some of the world's highest mountains to driving a team of dogs on a sled to the North Pole, there are few bucket list experiences Katharine hasn't ticked off. Not only that, but she credits this lifelong love of travel as one of her main creative inspirations. Travel intimately influences Katharine's design approach, as well as her studio's aesthetic.
In this episode of The Tastemakers: A LuxDeco Podcast, entitled How Travel Shapes Design, I caught up with the designer to talk design, travel and the Antarctic.
---
"
All my travels and inspirations and expeditions have opened my eyes and stretched my imagination.
"
---
Don't miss
Just how much travel has influenced Katharine's life and design at 03:55
Her epiphany at the top of Mount Vinson at 09:44
Where she's off to next at 14:51
And the trip that inspired her last great idea at 22:27
---
"
I love markets and architecture and art as much as the next designer, but it's really the natural world that truly inspires me and, by that, I would love to say, in some sense, I believe you haven't really understood true colour until you've been to the Amazon or you haven't understood shape until you've, you know, ridden a horse across the Sahara at dawn or you haven't understood true minimalism until you've hiked in the Antarctic.
"
---
Katharine's most memorable travel moment
"Flying across Namibia in a little private Cessna, landing wherever we want for a picnic and pitching up a tent. Freedom at its best."
Katharine's next dream holiday
"When I daydream about my next holiday it's never lying on a beach, after about 5 minutes of that I would be thoroughly bored! I dream about adventure, adrenaline and wide open spaces. Climbing mountains, horse riding across deserts, sleeping in the open under endless starry skies. Listening to rain fall in the jungle, elephants rumbling in the savanna, or even the silence of the Arctic, to me, is absolute bliss."
Katharine's favourite thing about holidays
"Work is hectic, life is hectic, I look to holidays for peace, to be closer to the natural world and to broaden my horizons. On my hit list right now is Africa, Japan, Pitcairn Island and Raja Ampat."